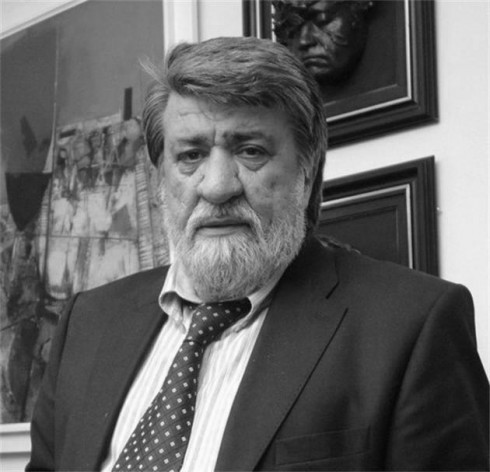 Vezhdi Rashidov
1951 – Was born in the town of Dimitrovgrad.
1978 – Graduated from the National Art Academy in Sofia,
Major in Sculpture with Professor Dimiter Daskalov.
Since 1978 has been actively participating in various art
events and forums in the country.
1985 – Went to France having won the Cité des Arts
competition in Paris.
2002 – Decorated with Stara Planina, 1st degree,
the highest state honor.
For outstanding achievements in the field of art Vezhdi
Rashidov has received a number of significant international
distinctions, among which Alexander Nevski Order, 1st degree,
Russian Federation, Order of Merit of Ukraine and Turkey,
1st degree, etc. Vezhdi Rashidov has an impressive record of
art shows in Bulgaria and across the world.
His works are proudly owned by the National Art Gallery in
Sofia, Sofia City Gallery, Pushkin Museum in Moscow, the National
Art Gallery in Yerevan, the National Gallery in Warsaw,
Manntsu Museum in Tokyo, Korita Museum in Tokyo, Statis
Museum in Otaro, Japan, by the Eclit Foundation in Paris,
the Thielsen Museum in Canada and by the National Art
Gallery in Ankara.