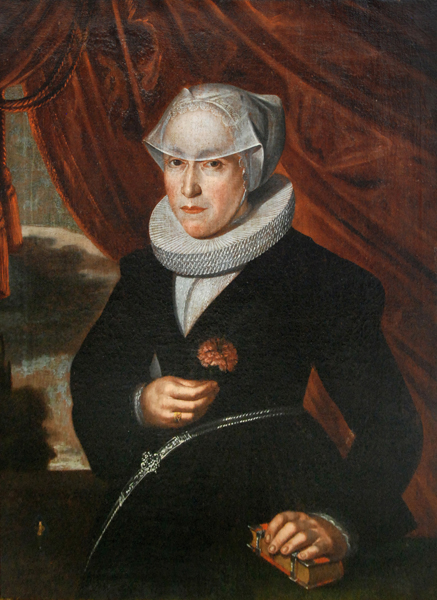 Portrait of Anna Goch with a Ruff, a Hat Veil, a Red Carnation and a Book
The red carnation symbolises deep feelings of love and affection. According to Christian tradition, the carnation blooms for the first time on earth where the tears of the Virgin Mary fall when Jesus Christ carries the cross to the Calvary.
The book under the left hand would most probably be the Bible. The expression on the face, the symbolism of the objects, and the stormy sky in the background suggest the loss of love.